In this hour long interview, we hear from several key witnesses on the UFO cover up.
At one point Ian Collins, who is known to be skeptical (when referring to Bob Lazars testmony), states,
''I don't want to beleive any of this, I really don't because otherwise it starts to question everything about my very existance. But the fact is - he ain't making that up.''
This is one of the best ones yet!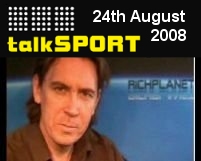 < Back