Following David Cameron's answer to my question about UFOs, I thought it would make sense to write to him - to ask if he would take part in a TV discussion.
Perhaps he will agree to an interview during the election campaign which could begin any time soon.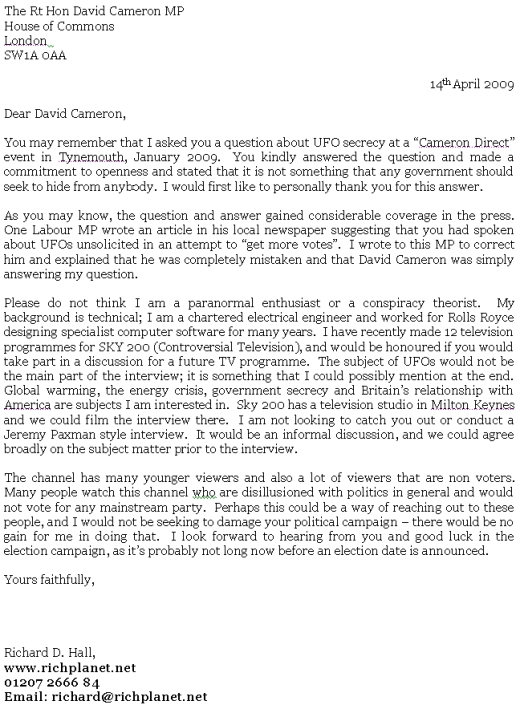 The reply ...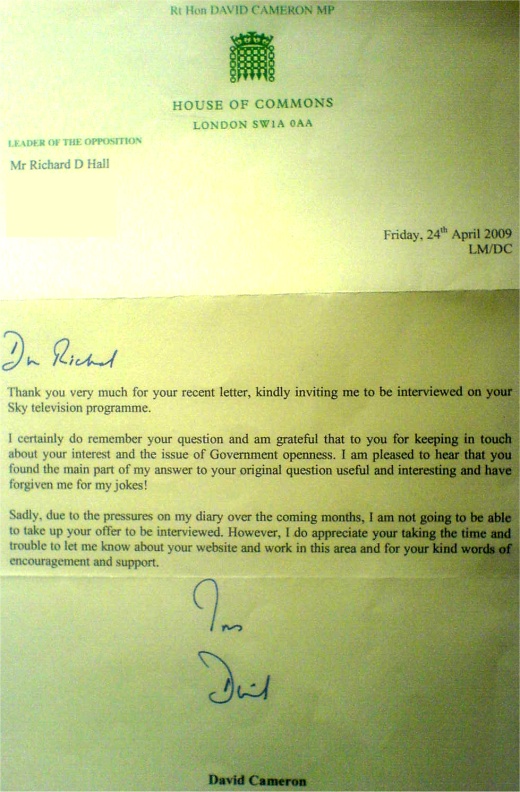 Having had a personal reply I thought we should remind David Cameron about his promise. As he is not yet Prime Minister, this is a good chance to give him some knowledge before any government advisors attempt to lie to him, which may well happen when he gets in power.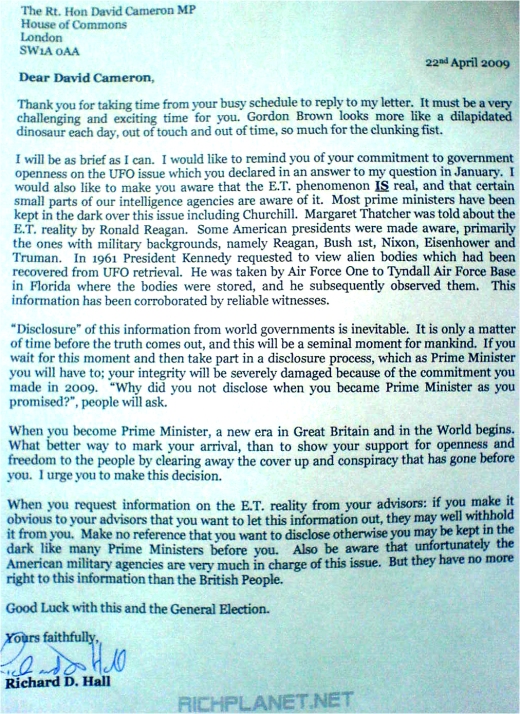 We received a post card acknowledging this letter,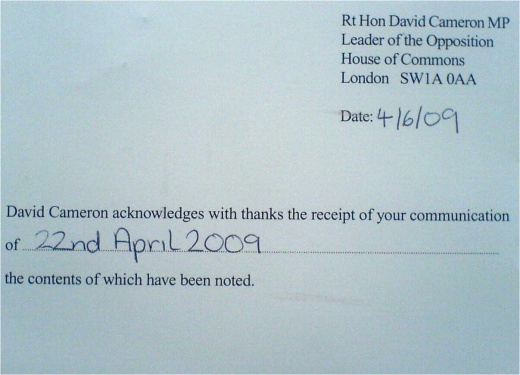 < Back