UK Probe International 2 Day Conference
Venue
Y.M.C.A. - St.Annes St.Albans Rd, St.Annes, Lancashire
Doors open 9.30am, 3rd & 4th October 2009
More Info and ticket information >> Click Here
Richard D. Hall presents ''NOT IN THIS HOUSE''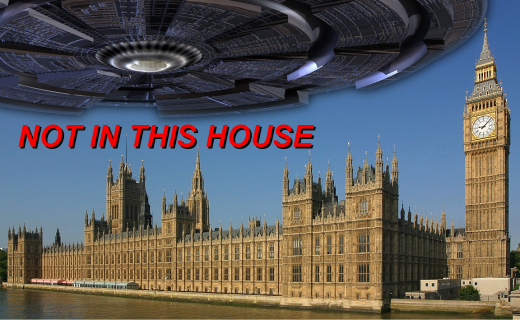 In this fast moving talk Richard will present with the aid of video testimony compelling evidence that we are not alone. The UFO issue needs to be politicised, not just because it is real, but because only once the secrets of advanced technology are shared with humanity can the earth's current dilemmas such as the energy crisis be properly addressed. Richard has spent the last year campaigning to try and get the UFO reality into the political arena. In January 2009 he confronted David Cameron about the issue and will continue to do so. In this talk Richard describes his journey so far and his personal plans to bring about a vision for the future, where the people triumph over conspirators and government yes men, to end 60 years of secrecy.
Richard D. Hall, short bio >>>
Richard is a graduate of Newcastle University with a degree in Electrical and Electronic Engineering. After 12 years working for Rolls Royce as a software development engineer, he left his job to work as a freelance IT Consultant. He first became interested in the UFO phenomenon in the early 1990's when he learned about Bob Lazar and his involvement in the back engineering of a UFO owned by the U.S. government. Frustrated that the E.T. reality is not correctly represented in the mainstream media, in 2007 Richard launched the website richplanet.net.
In May 2008 Richard started a campaign appearing on radio programmes all over the UK to promote the UFO subject. He writes a UFO column in a local newspaper and has produced and presented 2 series of television programmes for Sky 200 about UFOs. His latest documentary "Silent Killers", tells the story of animal mutilation in the U.K., in which it is proved that the government are actively covering up this phenomena.
With his extremely down to earth approach he has convinced many people that UFOs are real and the facts need to be disclosed by our government. In a recent radio interview with Ian Collins (talkSPORT), who is known to be sceptical, Collins said,
"I don't want to believe any of this, I really don't because otherwise it starts to question everything about my very existence. But the fact is - he ain't making that up."
< Back